5 Cleaning Products Brand in Malaysia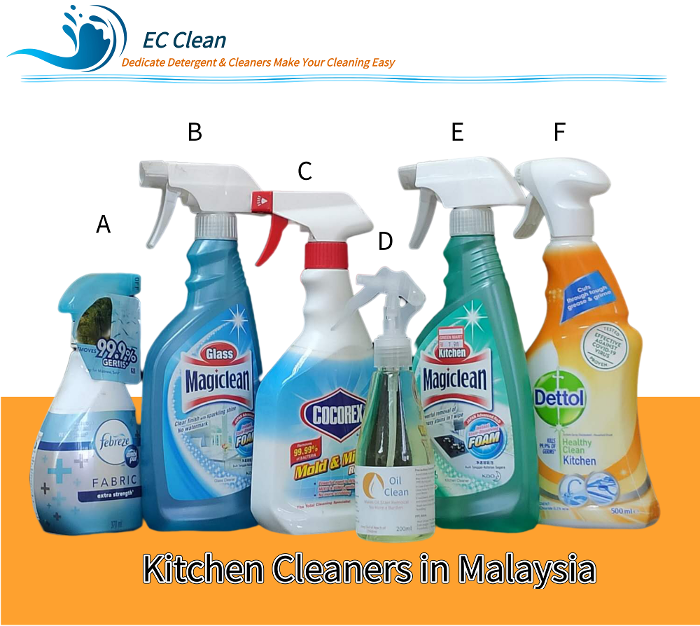 There are many household cleaning products in Malaysia. In this article, we reveal the top 5 common cleaner brands in Malaysia, and those brands have a wide distribution channel in Malaysia. You could easily find most of them in any supermarket nearby.
Among all the cleaning products, I would pick these 5 brands are the most common brand in Malaysia. Of course, you may name other brands too.
Dettol
Kao
AJAX
Clorox
CIF
These top 5 Cleaner brands in Malaysia, it covers a broad range of cleaning products, but consumers still need better performance cleaners.

What we Learn from the Cleaning Product List
Among all the cleaning products, Floor cleaner and surface cleaner are the 2 categories with every brand involvement. This implies all family needs these 2 kinds of cleaner. 3 out of 5 brands also have their own kitchen cleaner. We anticipate very soon Clorox and Colgate may also launch their products in this category.
Let us list down some findings from the Top Cleaning Products List
A lot of Household Cleaner Products.
The cleaners product is getting more and more in the market. Especially the floor cleaner, all these 5 brands do launch their own floor cleaner. This gives us a very good sign that the market demand is huge.
Focus in Surface Cleaner
Surface cleaner becomes popular in household cleaning. The surface cleaner is a general cleaner for all hard surface cleaning. Could be used glass cleaning too!
Kitchen Cleaner & Mold/ Mildew Cleaner
Obviously, the kitchen cleaner would be the upcoming sector every company want to conquer. This observation also applies to Mold and Mildew Cleaner.
Consumer Behaviour and Expectation of Cleaning Products
Consumer expectation is demanding throughout time. We use to wipe the floor with plain water and has been converted to floor cleaner. This indicates that we want to get better living hygiene and cleaning result. This is a kind of improvement.
We could analyze the situation from below aspects
Social. Everyone is striving for better living hygiene especially we are fighting against COVID19 pandemic.
Technology. There are a lot of surfactants available in the market. This gives the detergent chemist has a wider spectrum in selection and formulation.
Economical. A chemist could select difference surfactant ingredient to achieve the intent cleaning surface.
Political Preferences. Even though the government has enforced stringent regulation in environmental control. Hence, the latest surfactant development has worked toward "greener" regulation. Such as water-soluble ability.
Choose Cleaning Products in Malaysia
After our study, we have identified the market niche for EC Clean to launch our cleaner products.
EC Clean is a cleaning product brand who supply unique cleaning detergent for several niches. So far, EC Clean cleaners only supply for Malaysia domestic country.
We have studied the current market availability and identify the strength of our product as compared with those top 5 cleaning products in Malaysia. Through our analysis, even though there are tons of household cleaning products, there is always room for better quality cleaners.